Collective Stand for AgTechs in Fruit Attraction 2022
Enjoy your own Stand and participate in the Spanish most important Fruits & Vegetables Event (Madrid 4-6 October 2022)
We have agreed with IFEMA and FEPEX, Fruit Attraction organizers, to have a «Collective Stand» so that AgTechs can enjoy a space where they can exhibit their technology in the best conditions.
We already know that the key in a fair is the location, being present in the best place guarantees success due to the continuous passage of potential clients, and you can achieve this by going to our «Collective Stand» in conditions that no one can offer to you.
Our «Collective Stand» will be located in Hall 5 of Fruit Attraction, in the 'Smart Agro' and 'BioTech Attraction' areas.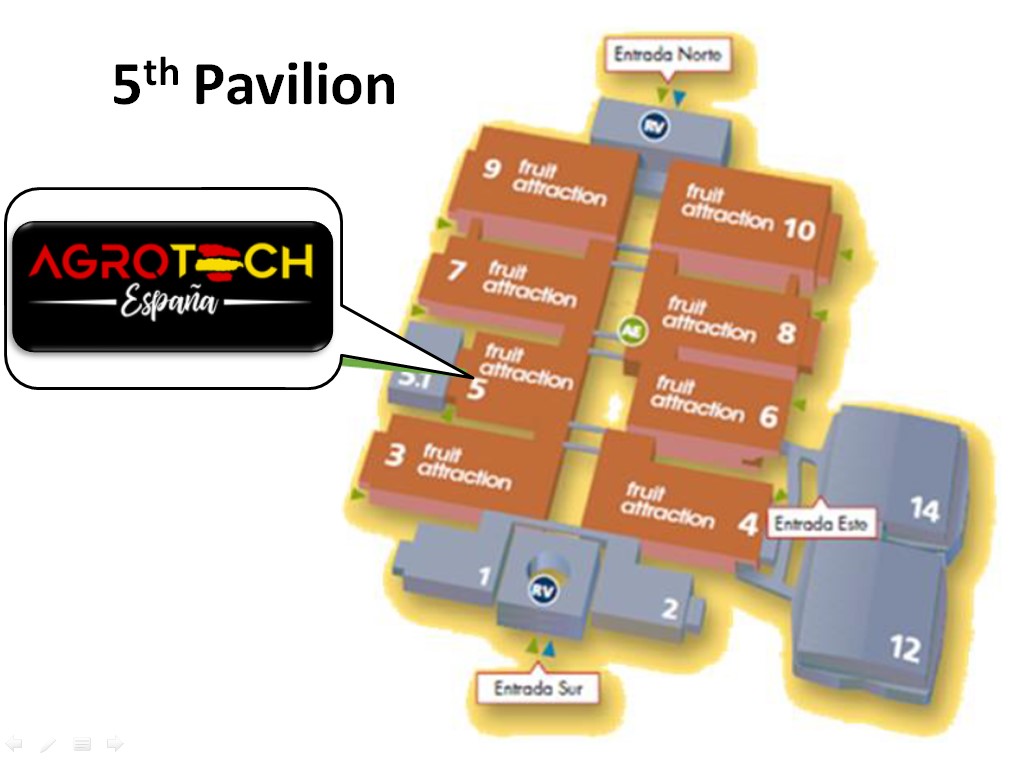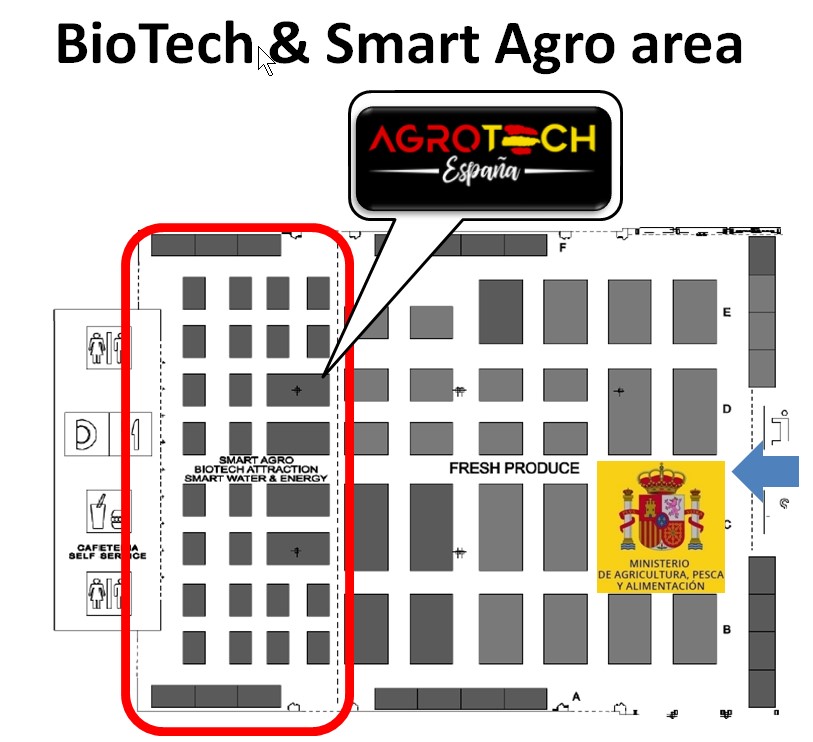 Added Values that we will offer to you:
AFFORDABLE
Participate with your own Stand from only €1,500.
BUSINESS
We increase your Business Opportunities
VISIBILITY
You will enjoy a privileged location within the Pavilion.
PRESENTATIONS
Let's participate in Round Tables and Commercial Presentations
NETWORKING
We promote your Network with Prospects, Public Institutions, etc.
SYNERGIES
Find other Partners with whom you can generate new Projects
We have designed the Stands so that you don't have to worry about a thing: just remember to bring your Business Cards, your RollUp, your Laptop and start selling!
We offer you 3 Types of Stands:
MINI STAND DESCRIPTION (1,35m²)
– 1,35m x 1m = 1,35 m²
– 1 High Table
– 1 Stool
– 1 Plug
– RollUp not included
– Fruit Attraction's Marketing & Communication Package + LiveConnect access not included
MINI STAND OPTIONS (1,35m²)
– Stool (+50€)
– RollUp (+100€)
–  Fruit Attraction's Marketing & Communication Package + LiveConnect access (+500€)
MINI STAND PRICE (1,35m²)
1.500€ 
(10% VAT included)
MIDDLE STAND DESCRIPTION (8m²)
– 4m x 2m = 8 m²
– 1 High Table
– 1 Stool
– 1 Table
– 2 Chairs
– 1 Plug
– Fruit Attraction's Marketing & Communication Package + LiveConnect access not included
MIDDLE STAND OPTIONS (8m²)
– Chair (+50€)
– Stool (+50€)
– RollUp (+100€)
–  Fruit Attraction's Marketing & Communication Package + LiveConnect access (+500€)
MIDDLE STAND PRICE (8m²)
3.300€ 
(10% VAT included)
BIG STAND DESCRIPTION (12m²)
– 4m x 3m = 12 m²
– 1 High Table
– 1 Stool
– 1 Table
– 3 Chairs
– 1 Plug
– Fruit Attraction's Marketing & Communication Package + LiveConnect access not included
BIG STAND OPTIONS (12m²)
– Chair (+50€)
– Table (+60€)
– Stool (+50€)
– RollUp (+100€)
–  Fruit Attraction's Marketing & Communication Package + LiveConnect access (+500€)
BIG STAND PRICE (12m²)
5.000€ 
(10% VAT included)
'Smart Agro' Auditorium 
Boost your presence at Fruit Attraction with a Commercial Presentations, Round Tables, etc (Agenda and Conditions available soon)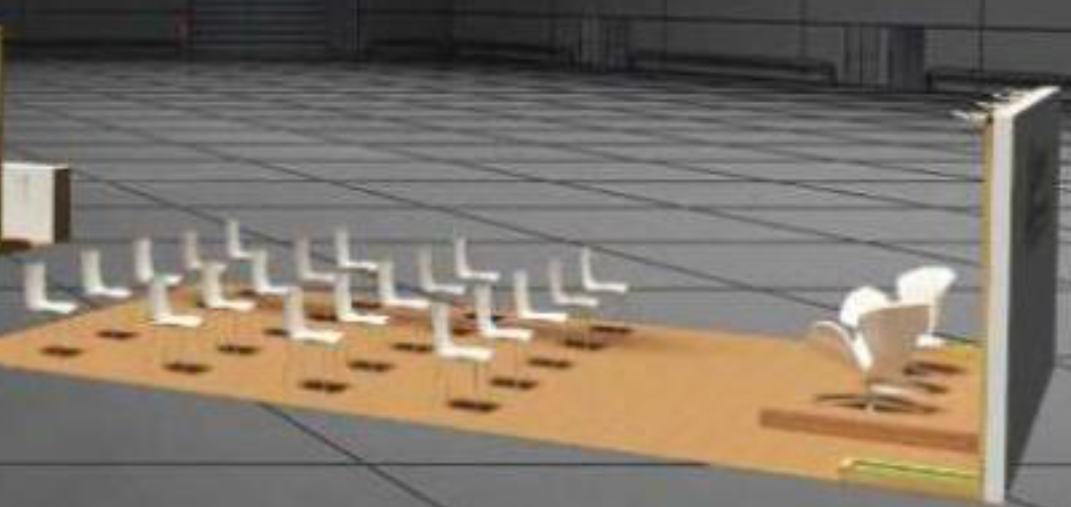 Download our Spanish AgTech Report